We are proudly to announce our first ATEX digital camera with 5x optical zoom for use in ATEX zone 2.
Lightweight and rugged
With its compact body and a weight of only 207 gram, the EXP140 is easy to carry along during work situations. Integrates four rugged protection features: waterproof to 82ft/25m, freezeproof to 14°F/-10°C, shockproof to withstand drops from 5.9ft/1.8m, and dustproof to keep out sand and other foreign particles.
Unique Optical & digital zoom
The eXP140 ATEX camera a compact camera with 5x optical zoom and 2x digital zoom. This creates a zoom functionality of 10x.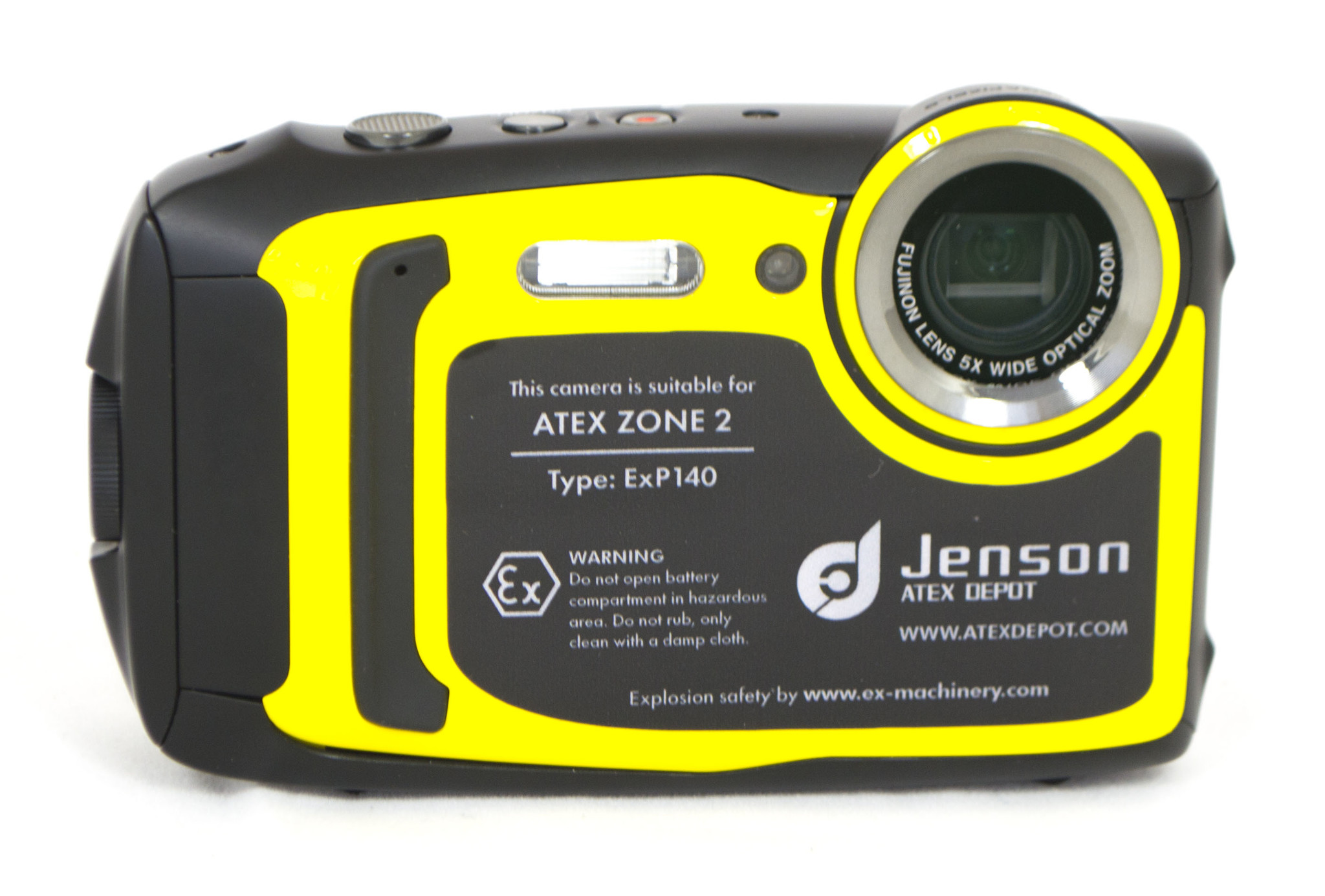 Wireless connectivity
Connect to a Smart Device to share your photo's quickly and easily. Activate the continuous low energy Bluetooth® connection using your smartphone or tablet to wirelessly share images from the camera to your device.
You can control the camera's settings and take photos remotely by using the Camera Remote app via your smartphone or other tablet device.
Now available for order.