Met trots kondigen wij onze eerste digitale ATEX-camera met 5x optische zoom aan voor gebruik in ATEX-zone 2.
Lichtgewicht en robuust
Met zijn compacte behuizing en een gewicht van slechts 207 gram is de EXP140 gemakkelijk mee te nemen tijdens werksituaties. De EXP140 is voorzien van vier robuuste beschermingen: waterdicht tot 82ft/25m, vorstbestendig tot 14°F/-10°C, schokbestendig om druppels van 5.9ft/1.8m te weerstaan en stofdicht om zand en andere vreemde deeltjes buiten de deur te houden.
Unieke Optische & digitale zoom
De eXP140 ATEX-camera is een compacte camera met 5x optische zoom en 2x digitale zoom. Hierdoor ontstaat een zoomfunctionaliteit van 10x.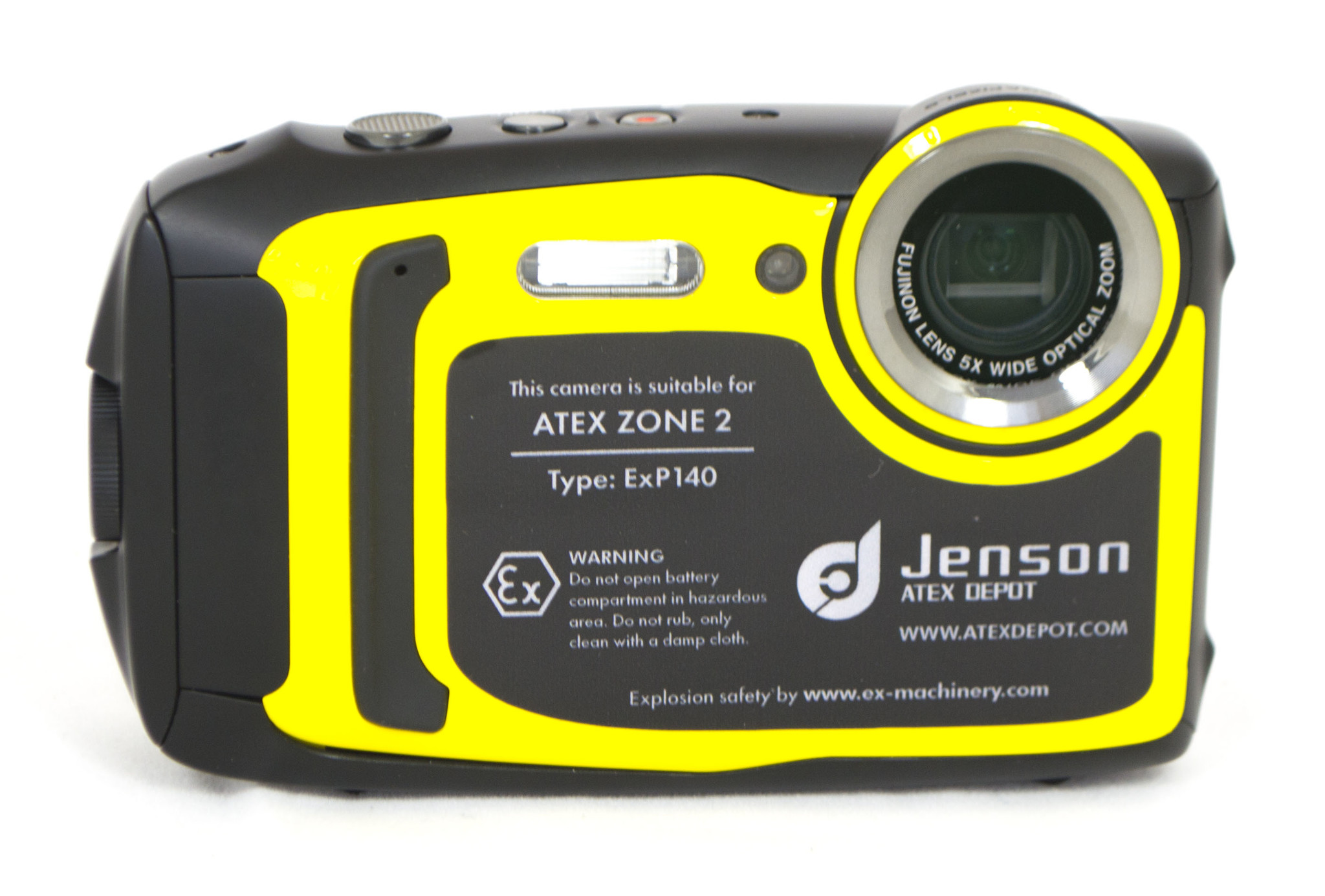 Draadloze connectiviteit
Maak verbinding met een Smart Device om uw foto's snel en eenvoudig te delen. Activeer de continue energiezuinige Bluetooth®-verbinding met uw smartphone of tablet om draadloos foto's van de camera naar uw apparaat te delen.
U kunt de instellingen van de camera bedienen en op afstand foto's maken door de Camera Remote app te gebruiken via uw smartphone of ander tablet-apparaat.
Kijk hier voor meer informatie en beschikbaarheid